CHRIS NEUFELD - LEASING LAWYER:
CHRIS NEUFELD is a committed corporate-commercial lawyer, skilled at applying and integrating the law for landlords, tenants, developers, property owners and investors, to realize their commercial leasing objectives. Mr. Neufeld draws upon his extensive experience in New York City as a Wall Street attorney, and now as a corporate business lawyer who has focused his attentions on assisting businesses optimize their legal position and profit potential.
Mr. Neufeld's legal practice includes the representation of both landlords and tenants in advancing their business interests by negotiating and drafting effective leases, subleases, assignment agreements, mortgages and financing terms. Lease transactions have become increasingly complicated, with many hidden dangers and potential pitfalls finding their way into these lengthy agreements. There are many serious challenges, which demands serious and experienced legal counsel. Challenges that only grow when it comes to enforcing the lease agreement or litigating its terms in court. Chris Neufeld understands the business and law of leasing, so that your business makes the most out of its leasing agreements.
For knowledgeable and experienced legal representation in negotiating, reviewing and drafting lease agreements, and protecting your business' legal rights, contact leasing lawyer Chris Neufeld at:
403-400-4092 (Alberta)
416-887-9702 (Ontario)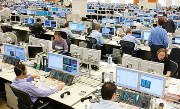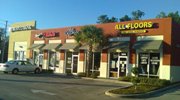 Leasing lawyer Chris Neufeld's legal practice includes the representation of landlords and tenants in commercial leasing transactions, including office, retail, industrial, warehouse, government and special use properties, in Calgary, Alberta at 77 Tuscany Ridge Mews NW, Calgary, Alberta. More information regarding Toronto business can be found at www.LawyerTorontoBusiness.com. Copyright 2008-14.