SUBLEASING LAWYER
Commercial subleases present unique challenges for both the tenant seeking to sublease a portion of their leased premises and the landlord who has originally leased the whole of the leased premises to the tenant. For whereas lease agreements typically provide some consideration for the tenant's subleasing a portion of their leased area, they rarely are clear as to the actual specifics that will be required in the sublease agreement, outside of the obligation to be bound by all the terms of the underlying lease agreement.
So as to more effectively protect the landlord's commercial interests over the entire lease arrangement, a solid sublease agreement needs to be entered into so as to properly protect the landlord while enabling the tenant and subtenant to operate in conjunction with one another. Without an appropriate sublease agreement, the situation can quickly become untenable and seriously jeopardize the pre-existing business relationship between the landlord and the tenant.
At Neufeld Legal P.C., our legal practice includes extensive work in the areas of negotiating, reviewing and drafting lease agreements, including assisting commercial landlords and tenants with the legal challenges associated with subleasing.

Chris@LeasingLawyer.ca, 403-400-4092 (Alberta), 416-887-9702 (Ontario)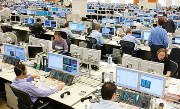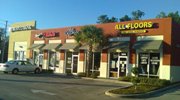 For commercial landlords: New Lease - Revised Lease - Lease Amendment / Alteration - Lease Assignment / Transfer - Subleasing - Renewal / Extension
Leasing lawyer Chris Neufeld's legal practice includes the representation of landlords and tenants in commercial leasing transactions, including office, retail, industrial, warehouse, government and special use properties, principally in the Alberta and Ontario real estate markets, with its principal office at 77 Tuscany Ridge Mews NW, Calgary, Alberta. For more extensive legal information on leasing visit us at LeaseLawyer.ca. Copyright 2008-14.